Today we have 2 visitors to Chuk Muk from Vancouver Island, Dave and Charlotte. Dave Talbot is the founder of the Fiesta Fair Trade Fair in Courtenay. For many years Aldea Maya has been participating in wonderful fair trade fairs that Dave has  spearheaded. Today he came to Chuk Muk to see our programs first hand. Our first stop was the Industrial Sewing Program that Aldea Maya started with a grant from the Lantzville Rotary.

 Here we have Dave and Charlotte with Concepcion. Concepcion has learnt to sew in the last year and is very excited to be starting pattern making school.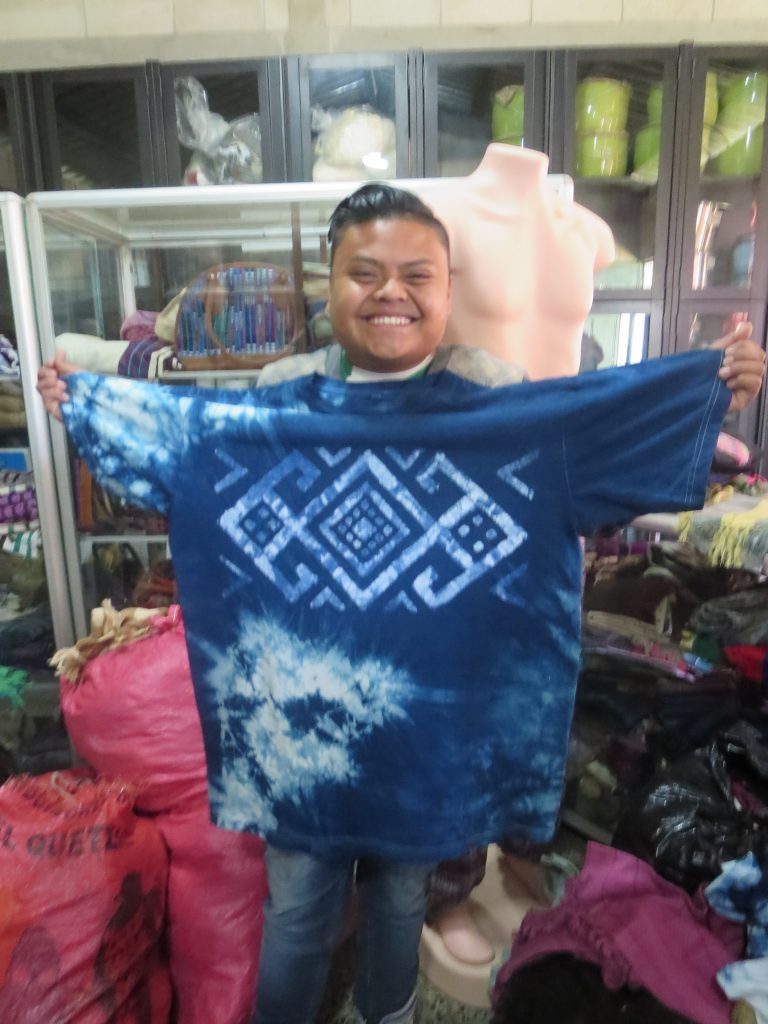 The sewing program has started making their own t shirts which they are tie-dying and batiking with organic materials.

The t shirts are beautifully made and I would have bought one if they had any mediums left. We spent the rest of the day visiting the school gardens and classrooms. We also stopped by some of the homes of our sponsor students to look at their beadwork and the condition of their stoves.