Elementary school in Chuk Muk is officially finished for 2017. Aldea Maya student volunteers have been working with a small group of students that are struggling in Spanish, reading and mathematics. This one on one help is valuable as the classes are too big for a lot of individual help. It also shows the children successful students from their village.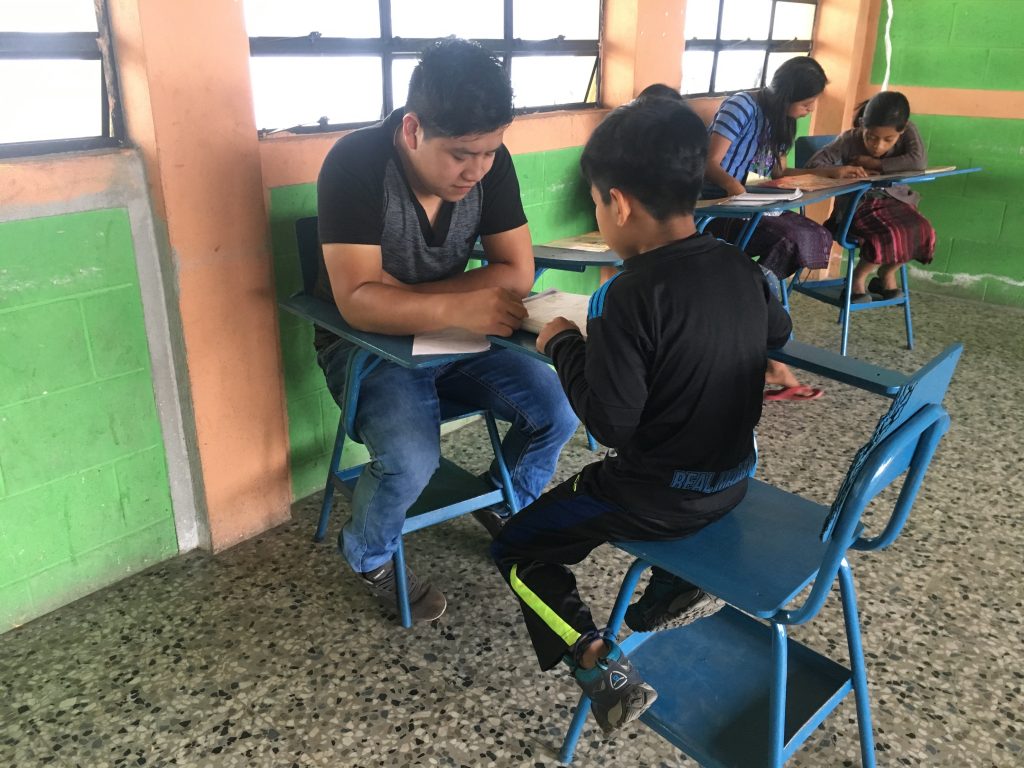 Here is Rigoberto, our student who just finished 2nd year accounting in university, tutoring reading.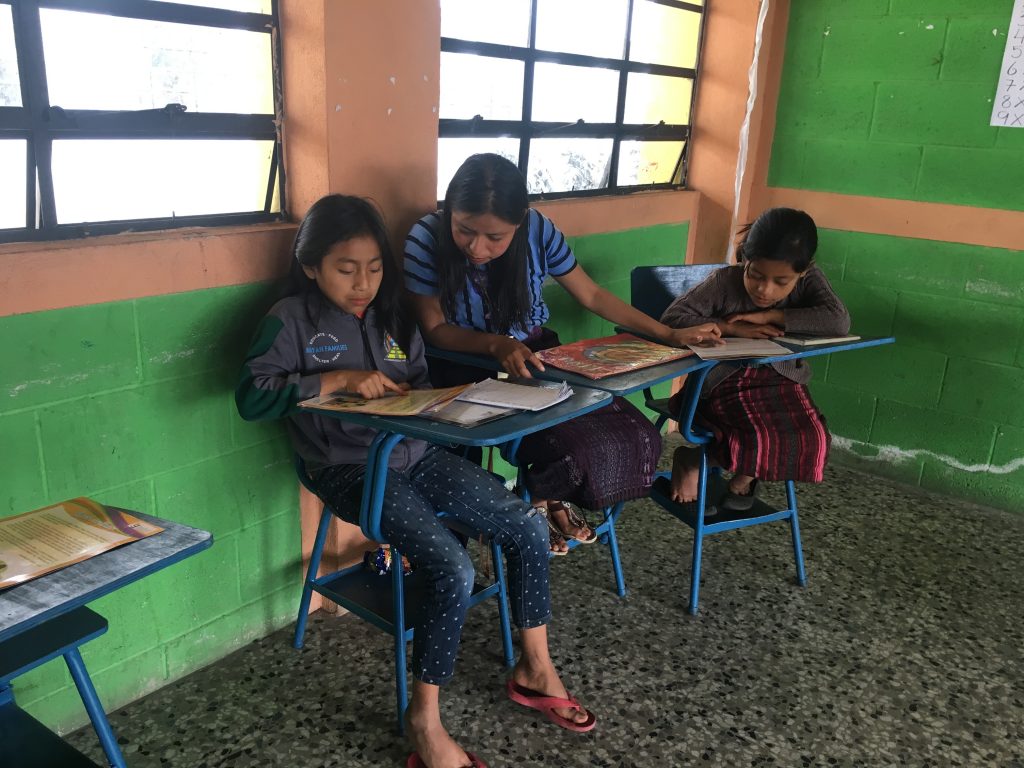 Here is Concepcion, our student starting university studying Social Work in January, tutoring Spanish.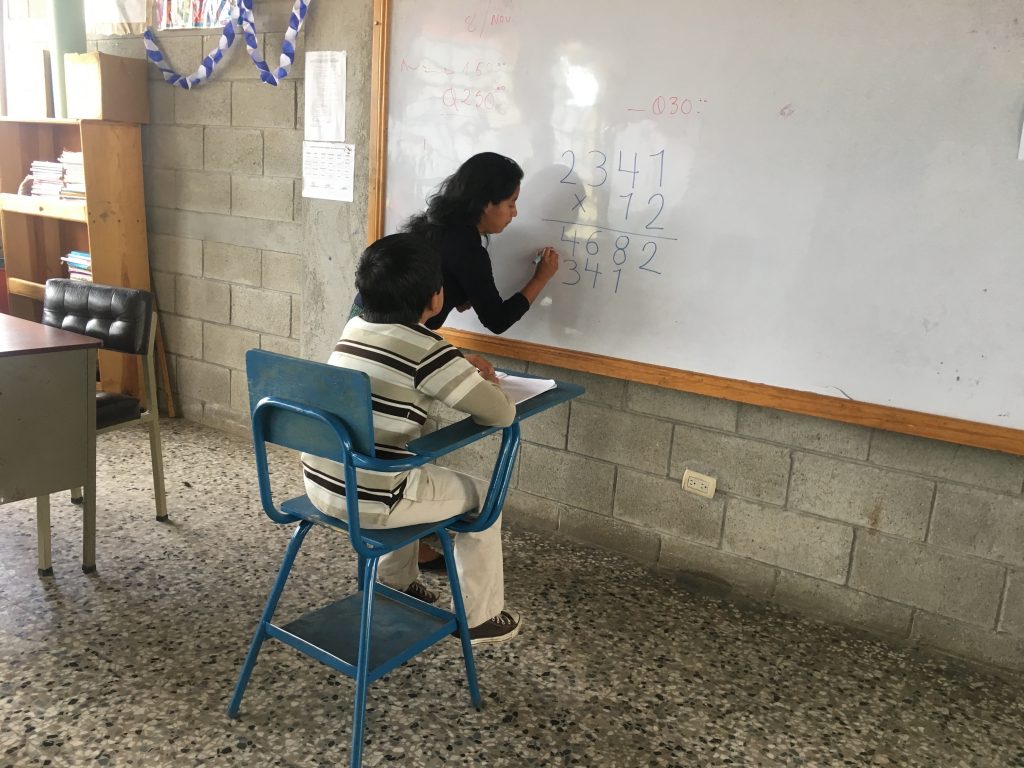 Here is Juana Maria, our student starting university studying to be a high school teacher, tutoring math.

Here is Marvin, our university student who just finished 1st year math and physics, tutoring reading.

Aldea Maya also helps with the cost of graduation every year in the elementary school. Graduation can be quite costly and our assistance ensures that all students get to attend this important celebration.

Here is Lorenzo graduating. Lorenzo is not one of our sponsor students but his big sister and 2 older brothers are sponsored.