We are back in Chuk Muk as Francisco and Bev are helping a very poor family set up a vegetable garden today. But first we have to walk through the village handing out different items.

Our first stop is Concepcion's home. Concepcion is in her last year of high school and is very excited she will be going to university to study social work next year. She is allergic to the suns rays and we are dropping off some sunscreen to her.

  Our next stop is Henri's home.  Henri is the top student in middle school and his mom works very hard making beaded items. When I asked our manager which mom really needed a secondhand corte, skirt, he said Henri's mom.

Our next stop was the family receiving a garden. Several families in the village received land but not a house from the Spanish government. This is a family that had to make their own home. We initially were impressed that they had such a wonderful garden in front of their home. Unfortunately they do not own this land and it was not their garden.

We worked with the family to plant chaya and a fruit tree as well as numerous vegetable seeds. New raised beds were constructed with rocks. Bev had a ton of fun working with this appreciative family and we can not wait to see how this garden grows.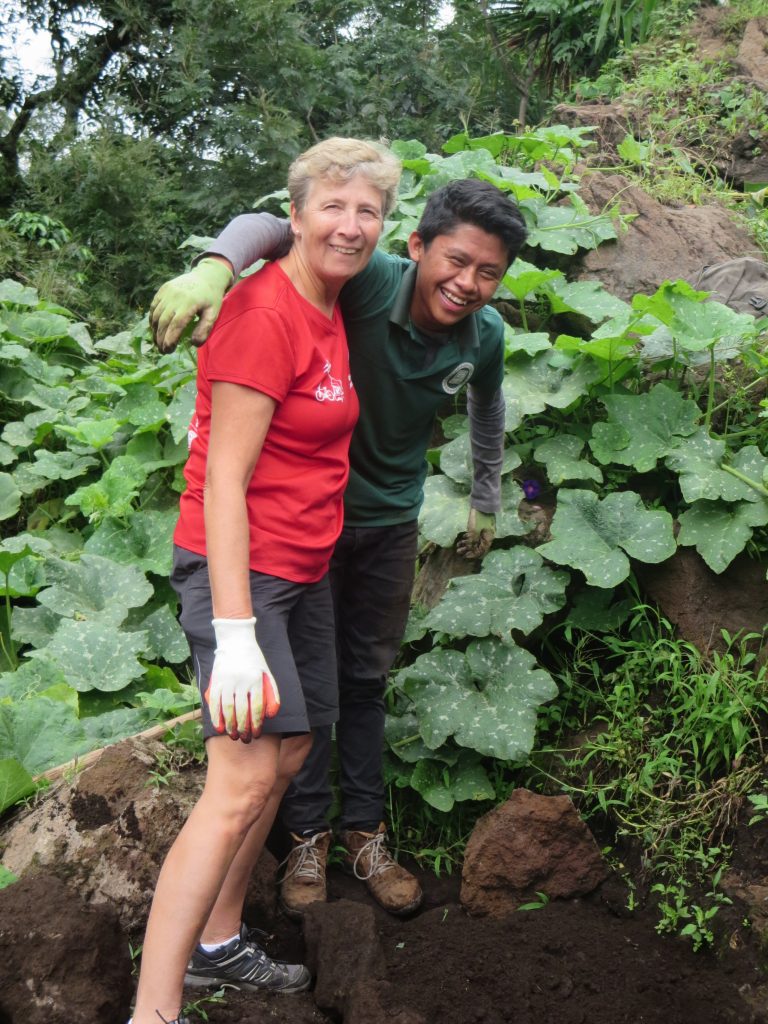 10  years ago Bev visited Guatemala and met her 2 sponsor students. She is really enjoying working with Francisco whom she met ten years ago at the refugee camp. Now he is in university studying agriculture. He is so excited to meet his sponsor again.