Aldea Maya has been continuing to work on maintaining and improving our garden program. I am happy to say that classes on Lorenzo Lombriz have returned.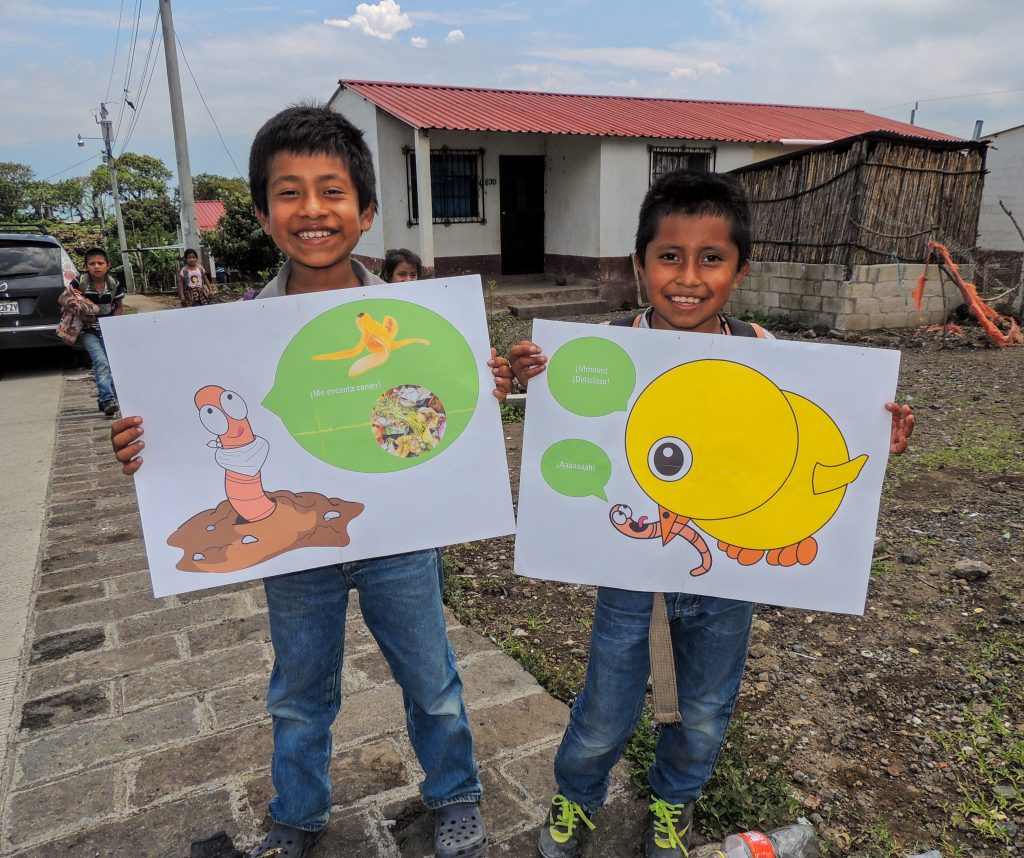 Lombriz is the Spanish word for worm. Our manager developed informative, funny posters all about worms with the title character being Lorenzo. We are teaching the importance of worms in a garden. We also have posters on the classroom compost garbage bins. We are educating  students to know the difference between organic and inorganic.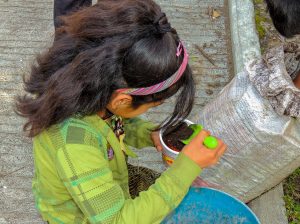 We also asked the grade 1, 2 and 3 students to collect plastic, paper and Styrofoam cups in the village. Thus helping to reduce garbage. We are using these cups to plant tomato seeds. However they planted them in a very different way. The students planted half a Roma tomato.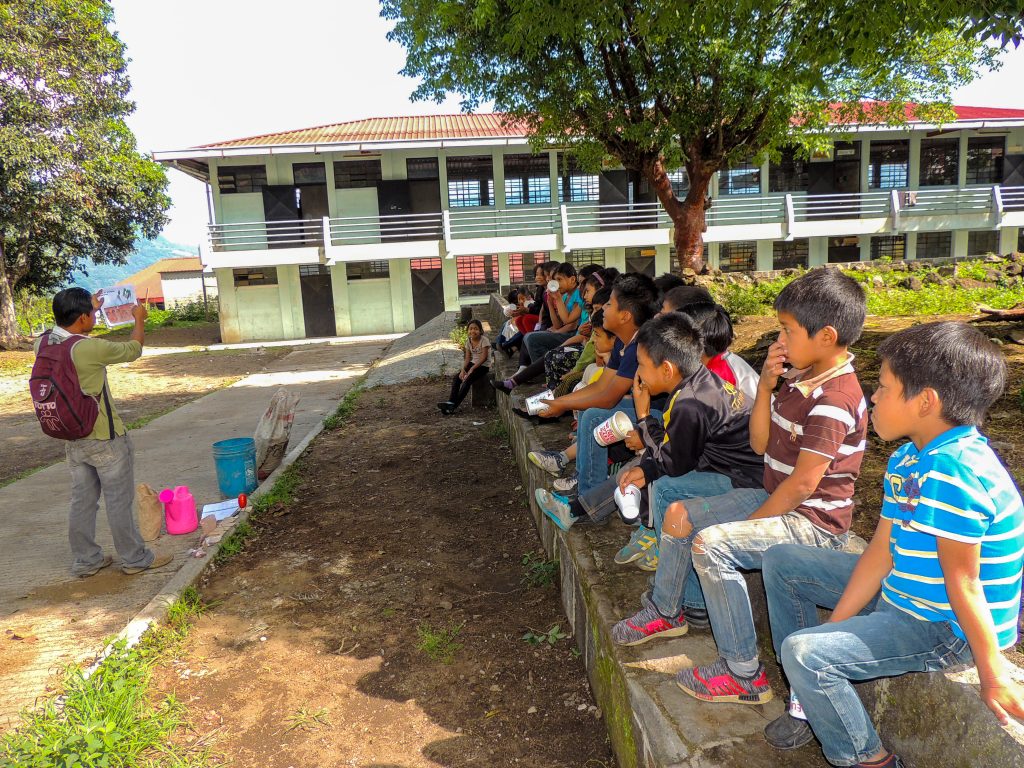 The students in grades 5 and 6 are learning all about permaculture. This is an exciting new program.

As the weeks go by our garden is constantly looking better and is an amazing teaching tool. We have planted Hass avocado trees, macadamia nut trees, lettuce, Swiss chard, tomato, sweet potatoes, radish, cucumber, carrot, onions, beans, cauliflower, red pepper, cilantro, chaya, oregano, rosemary, papaya, bananas and citrus trees.